Custom Beach Balls: A Unique Way to Add Personality to Your Summer
Posted on October 24, 2023 under
Beach Balls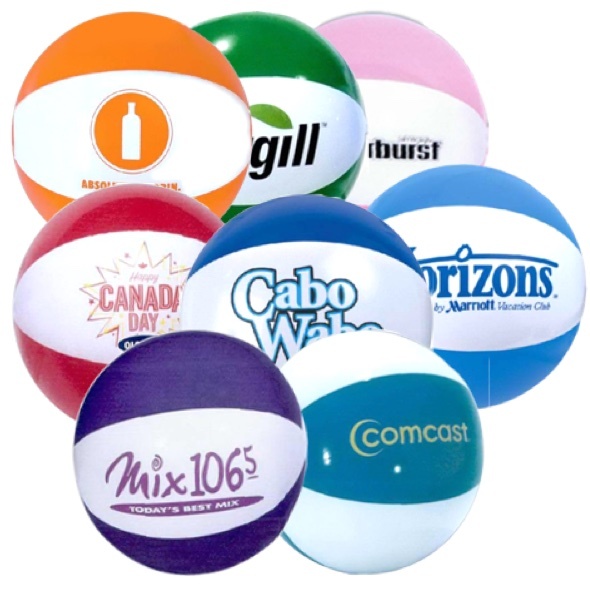 Summer is here, and it's time to celebrate the sun, sand, and surf season. What better way to embrace the sunny days ahead than with custom beach balls? These playful and vibrant spheres aren't just your ordinary summer accessories but a canvas for creativity, individuality, and fun! Let's dive into the world of personalized beach balls and discover how they can make your summer unforgettable.
Personalization and Uniqueness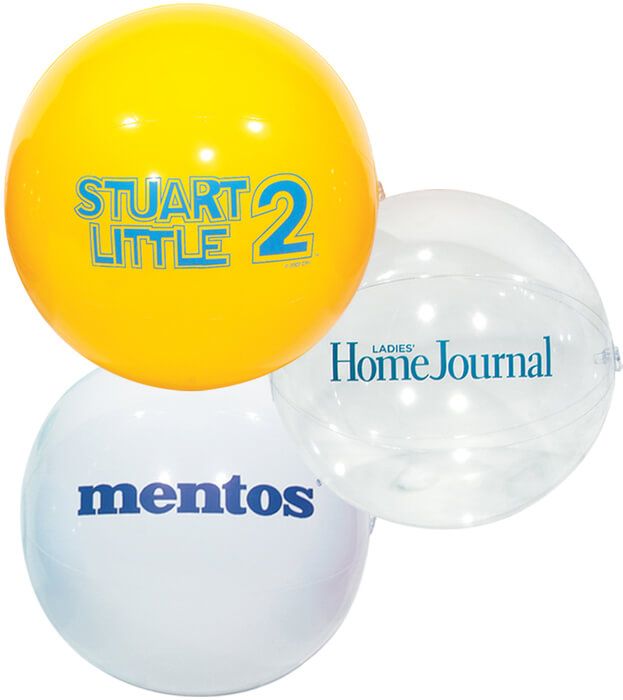 The beauty of custom beach balls lies in the ability to make them uniquely yours. You can choose the colors, patterns, and designs that resonate with your personality and style. Whether you prefer a classic look, bold and bright colors, or something entirely out of the box, custom beach balls allow you to express your individuality in a tangible, eye-catching way.
Ability to Choose Colors, Patterns, and Designs
With custom beach balls, the options are endless. You can opt for a monochromatic color scheme or mix and match your favorite hues to create a fun rainbow. Want to add some flair? Choose from patterns like stripes, polka dots, or personalized graphics like your name or favorite summer quote.
Stand Out from the Crowd at the Beach or Pool
Are you tired of losing your beach ball in a sea of look-alike inflatables? With a personalized beach ball, you'll never have that problem again. Your distinctive design will stand out, making it easier to spot your ball in the ocean of beach gear.
Branding and Promotional Opportunities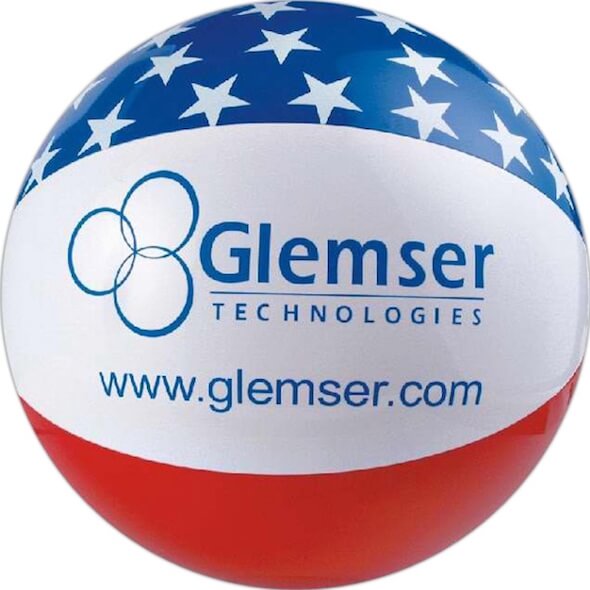 Personalized beach balls are a creative and effective way to leave a lasting impression if you are planning a beach event or promoting your business. You can add your logo, colors, slogan, or other branding elements to the beach ball design, making it a fun and memorable marketing tool.
Custom Beach Balls as Marketing Tools
Custom inflatable beach balls are not only fun but also a powerful marketing tool. They can be used for product launches, brand activations, and other promotional events. With your logo or branding elements on display, these beach balls will attract attention and create a buzz around your brand.
Increase Brand Visibility and Recognition
A personalized beach ball with your branding is not just a one-time marketing tool. As they are durable and long-lasting, they will continue to promote your brand long after the event has ended. Each time the beach ball is used, it will increase brand visibility and recognition, making it a wise investment for any business.
Enhanced Durability and Quality
Custom beach balls are not just about looks; they also ensure durability and quality. These inflatable balls are made with high-quality materials, making them resistant to tears, punctures, and wear and tear. So whether you're playing a game of beach volleyball or lounging in the pool, your personalized beach ball will withstand all the summer fun.
Versatility and Adaptability
Personalized beach balls are versatile and adaptable, making them suitable for all ages and occasions. From kids' birthday parties to corporate events, a custom beach ball can add fun and playfulness to any gathering.
Fun and Entertainment for Everyone
Custom beach balls are all about fun and entertainment. They bring people together, encourage playful interactions, and create lasting memories. So whether you're spending a day at the beach with friends or hosting a pool party, a personalized beach ball will surely add a dose of laughter and joy to your summer.
Having Custom Beach Balls for Your Next Event!
Custom beach balls are a unique and creative way to make your summer event stand out. Whether you're planning a company picnic, family reunion, or beach wedding, personalized beach balls can add a touch of fun and personalization to the occasion. So why settle for plain old beach balls when you can have ones that reflect your style and personality?
At Promotion Choice, we offer various customizable beach balls at affordable wholesale prices. Unleash your creativity and design your custom beach ball with us! Let's make this summer one to remember with personalized beach balls that are truly one-of-a-kind. Get in touch with our team today!