Posted on October 11, 2016 under
Giveaway & Promotional Ideas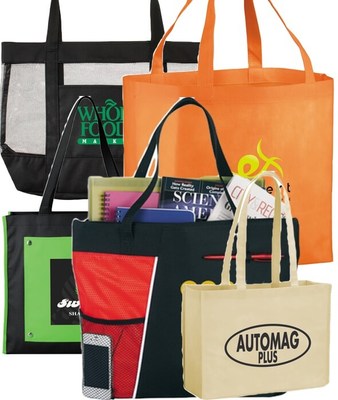 Many cities in the US are banning or considering banning plastic shopping bags in an effort to minimize waste and pollution. Some retailers and grocery stores have already begun the practice of charging a small fee for using a plastic or paper shopping bag. Considering these changes, using custom tote bags can be a smart choice for your company or organization. Choose from a Wide Variety of Custom Tote Bags! PromotionChoice has a wide range of tote bags available to choose from—many sizes, many colors, and many different materials. Order a quantity of the style of your choice and they can be used by customers in place of plastic or paper bags. Keep a quantity on hand to give out to your clients, or if you are a retailer, you can sell them to shoppers. A...
Read More
Posted on October 11, 2016 under
Giveaway & Promotional Ideas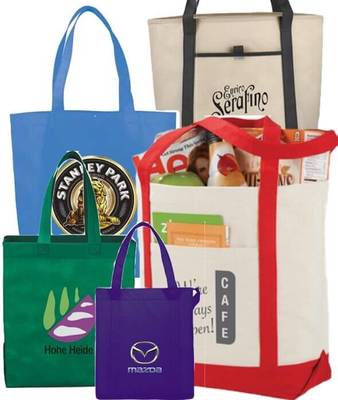 Custom tote bags are one of the top-selling promotional products and are the perfect solution every, promotional and marketing need. We have a large selection of styles and colors for you to choose from! This promotional tool is something your organization and your clients can actually put to use. No matter if they are used while shopping for groceries, lounging at the beach or while out and about, your company or organization's logo or message will be on display for all to see. Reusable bags are in high demand and with more and more cities eliminating plastic bags, that demand will only grow. Custom Tote Bags are Great for All Kinds of Events Don't over look one of the most sought-after giveaways for trade shows or corporate events, employee...
Read More