Top 10 Promotional Products to Increase Brand Awareness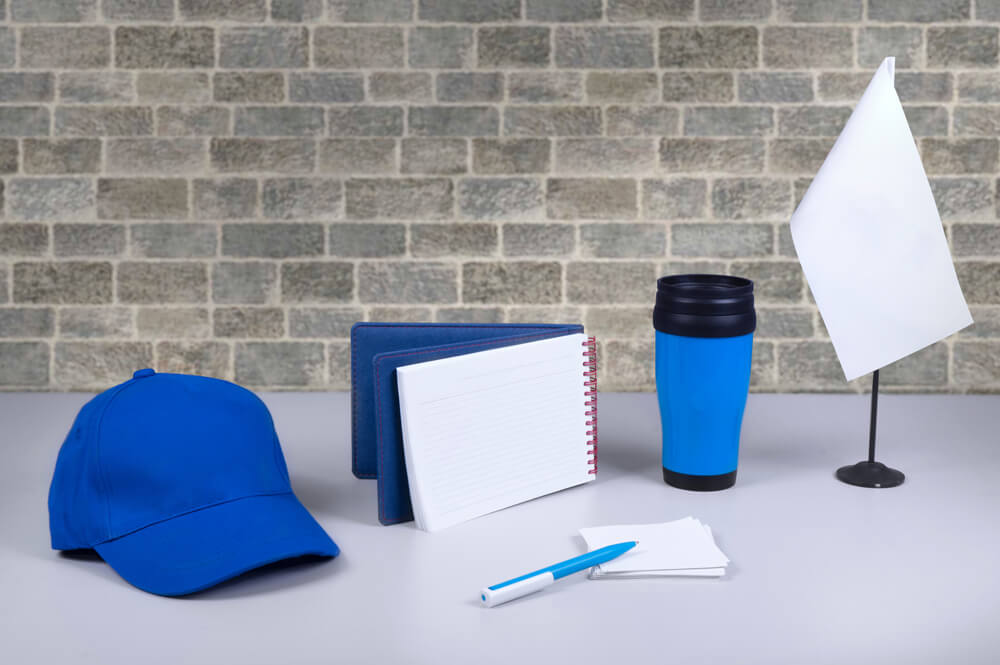 Using promotional products can effectively raise brand awareness, expand your reach, and find potential customers for your business. Promotional products effectively increase your brand's visibility, whether you are giving them away as gifts or as corporate giveaways.
It can be confusing to determine the best marketing products among numerous options. We have prepared a list of the top 10 most effective promotional products that you can use to promote your brand and also our top picks to stand out!
Criteria for Selecting Promotional Products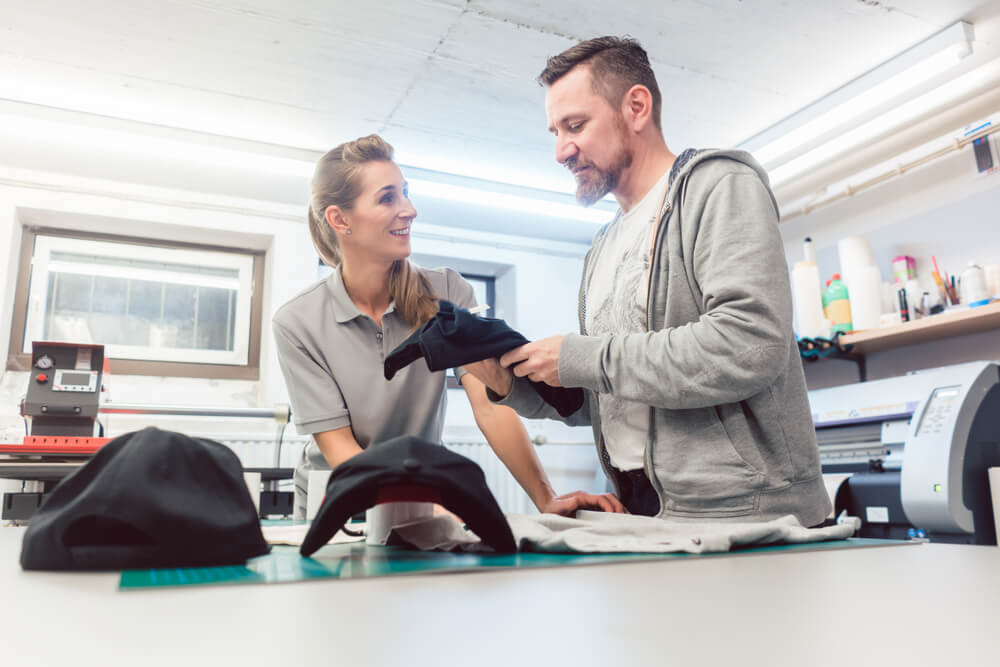 Choosing the appropriate time, product, and presentation can greatly impact your performance. It's important to remember that not all products are suitable for marketing and may not be compatible with your business. Additionally, some products may not effectively communicate your intended message.
Selecting the appropriate product is vital for creating an effective brand awareness campaign. You should consider these five factors when choosing the proper promotional product for your brand:
The item is useful:

The product should be useful to increase brand visibility. The item's utility is a must, and you can know if the product you selected is useful if you create a buyer persona for your business.

The products align with your brand values and personality:

By selecting products that fit your brand's values, you can ensure potential customers will connect with them and be more receptive to your message.

The product showcases your logo and brand easily:

Promotional items should effectively convey your brand's message and be easily visible; otherwise, they are not worth gifting. You want your brand to be known, so ensure your chosen item prominently displays your logo.

The cost-effectiveness of the promotional product:

You want to ensure that the product you choose is within budget and yields the best return on your investment. Your promotional product should be of good quality but still cost-effective.

The product can be used to create a lasting impression:

The goal of promotional products is to increase brand recognition and presence in the market by creating a lasting impression. Choose products that can make a memorable impression on potential customers.
Top 10 Promotional Items You Can Choose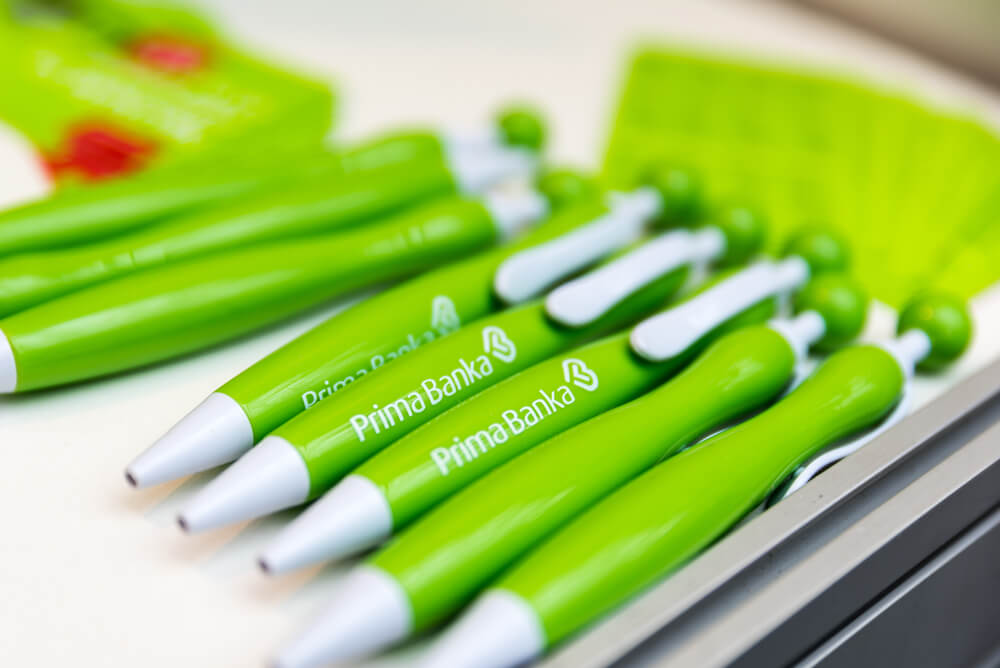 Now that we have covered the factors you should consider before selecting a promo product for your next event, trade show, or company celebration. Here are our top picks for items that you can choose:
Customizable Stress Balls
Stress balls are great for reducing stress, and we know the majority of people experience stress. Stress can cause health problems, but a stress ball is a helpful tool that can assist with focus and stress relief. And also, they can be used to showcase your logo and message, making them an effective way to promote your business while helping people to destress
Custom Sunglasses
Custom sunglasses might not be very common, but it is a great promotional item. Sunglasses with your company's color and logo can be a great promotional tool, particularly for outdoor events when lots of people will be around. Also, they are useful to protect people's eyes from the sun, making them more likely to wear them.
Custom Plastic Cups
Custom plastic cups are great for marketing because they last longer than paper cups. Your logo can easily be printed on these cups, making them a great option to promote your business. You can use it when giving drinks at an event, trade show, or inside your premises.
At PromotionChoice.com, we carry earth friendly compostable cups that biodegrade with time or higher temperatures.
Custom Water Bottles
This great item can easily show off your logo or message. The best part is that these bottles last longer than most promotional products, ensuring your message is seen longer.
Custom Tote Bags
These bags are very popular and can be used for multiple purposes. Promotional giveaways of reusable bags are a smart choice because they are both sustainable and useful, making them popular with customers. They offer excellent brand visibility by featuring your company logo on these bags.
Key Chains
These trinkets are perfect for promotional purposes because they can be seen and used frequently. They provide a great opportunity to showcase your brand's logo and message while increasing visibility. You can stand out from the rest by selecting one with additional use, like a bottle opener.
Pens
Pens are the most affordable promotional item, making them a great option with a tight budget. You can easily customize pens with your logo and message, making them an effective tool for brand recognition.
Custom Hand Fans
Ideal for the summer season, crowded events and outdoor activities, custom hand fans provide a perfect way to share your brand message in style! Choose from a wide variety of shapes and sizes. Add text, your logo, or a full-color design to create a look that stands out. Our fans are made of durable materials and will not tear or bend.
Custom Backpacks
Backpacks provide a great way to showcase your logo and message while increasing brand recognition. They can be given away at trade shows and events or used as part of employee uniforms. Plus, they are useful for everyday activities and can be used to keep items like laptops, books, and files.
Custom Notebooks
Notebooks are a great way to show off the unique style and personality of your brand. Available in a variety of sizes and colors, can be used as great giveaways to draw attention to your upcoming promotional events or campaigns. By adding your logo or design, these items can serve as lasting memorabilia and leave a great impression on attendees.
Our Top Picks

Promotion Choice has a fantastic selection of promotional products to make your next event or occasion memorable. We've curated our top picks to give you a great selection of products that are perfect for any budget and are sure to create a lasting impression:
1. Custom Balloons
Custom balloons are a great idea to decorate your booth at a trade show, giveaway to kids at an event, or liven up a space. Our custom balloons come in various sizes, shapes, and colors, so you can make your brand stand out!
2. Custom Footballs
Custom footballs are a unique way to showcase your brand, and it is better to use them if you have planned outdoor activities for your next event. These products are great during football season from July to mid-October and can also be used for game-day promotions. You can select from our custom footballs and add them bright colors and designs to leave a lasting impression.
3. Custom Baseballs
For your next promotional event, why not try our custom baseballs? Perfect for any team-related events or sports giveaways. Our baseballs are made of high-quality materials and come in various colors and designs to let your brand shine!
4. Personalized Ornaments
During the holiday season, personalized ornaments can be a perfect promotional giveaway. They are a great way to show your customers how much you appreciate them and their loyalty. You can subtly showcase your logo and make your customers feel special.
Tips for Effective Use of Promotional Products
There are some tips and insights that you can use as a reference to use promotional products like:
Create objectives and track progress.

Know what items your audience would appreciate more.

Match the product and its quality to your business.

Hand the promotional items personally.

Feature them in your marketing efforts.
Promotional Products for Any Event!
Promotional products are a great way to increase brand awareness and presence. Choose items that best fit your budget, message, and target audience. With the right item, you'll get maximum exposure for your business and create good relations that might increase your sales.
When considering promotional product suppliers, Promotion Choice is the best option. Our motto is to offer excellent customer service and deliver customized promotional products of the highest quality at competitive prices, which we have always believed in and followed. Let us help you achieve your goals and increase brand visibility with our selection of promotional products. Contact us today!