Which promotional products are used in trade shows?
Posted on March 16, 2020 under
Giveaway & Promotional Ideas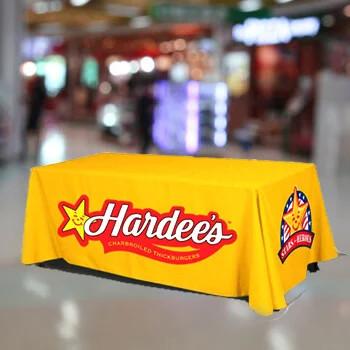 Trade events are one of the best occasions to expand the horizon of your brand. Trade shows can be called as the corporate festival where the exchange of ideas and expansion of network happens. Trade events render enormous opportunity of promoting the products, business and services. Therefore it is extremely important for an organization to promote their brand effectively so that they can increase their reach among the people.
The customized giveaways can be an excellent idea to achieve this goal. These giveaways will help you to stand out of the crowd. Here we are suggesting you a list of exceptionally good customized products that can be proved to be great giveaways.
Gifting pen is considered to be a symbol of sharing knowledge. The customized pen can be a great idea to spread awareness about your brand. Engraving the name of your organization along with a creative tag line can be a great way to promote a brand. These customised pens are ideal for trade shows. People use pens on a daily basis which can be a very good opportunity to advertise a product or a service of an organization.
Providing personalize products in trade shows is a very good idea to leave a permanent impression on the minds of your clients and customers. The customised keychains are comprised of extremely good designs and patterns. The quality of the custom keychains should be extremely good. Print the organization's name on the keychains, gift it to the customers and clients and feel the change after it.
The customized water bottles is a very apt idea to advertise your organization during the trade shows. You can choose metal or any other type of water bottle from a vast range of variety. Come up with new creative and innovative ideas to increase the image of your organization. These bottles can be conveniently used in the outdoors as well. Use your creative energy and think of a catchy tag line that you can be printed on these custom bottles. When receivers will get these custom bottles they will be extremely delighted.
The custom tote bags are those kinds of bags everyone will want to possess. Stylish and reliable these tote bags are manufactured with great quality materials. Choose an alluring font and a mesmerizing tag line that can be successful in snatching away an individuals attention. When you will gift these custom tote bags to your clients they will have a positive impact on them. The custom tote bags are strong and can be an excellent giveaway for the trade shows.
Though we all have entered the digital era, till now we all make use of the notebooks. No matter how much advance humanity gets, the notebooks aren't going anywhere. Even in this digital age, the demands of notebooks has increased. Therefore, gifting custom notebooks can be a great way to spread awareness about your brand. Engrave the logo of your company on it along with a beautiful quote and see the magic of promotional branding.
Generally, there are a large number of people who remember the organization's name which gifted them any kind of promotional gift. There are several organizations who prefer to give customized umbrella on the trade shows. This is because the umbrella can be used in rainy as well as summer seasons. The custom umbrellas can be proved to be excellent gifts. Apart from all these, the umbrellas are also affordable in cost which is also one of the major reason behind its increased popularity. Therefore, print the logo of your organization on the umbrella and distribute it among the other guests of the trade events. It will have an exceptionally good effect on your brand.
These items are very good for gifting purposes. As they are extremely affordable and have great importance. When an organization uses a promotional gift to advertise its brand then that particular gift also reflects its culture. Therefore, an organization needs to select appropriate promotional gifts. Things like notebooks, pens, umbrellas, water bottles and keychains have a very positive effect on the client as well.