The Game-Changing Marketing Tool: Unleashing the Power of Custom Stadium Cups
Posted on August 2, 2023 under
Budget Friendly Promo Items
Enjoying a game in a big stadium is a thrilling experience, and it becomes more enticing if you go with good company and a beverage. Stadium cups are a great way to ensure guests have everything they need for an enjoyable time. Not only are stadium cups incredibly affordable, but they also offer incredible customization options for any team or organization.
Personalized stadium cups will help you maximize the impact of your branding and increase the visibility of your brand. You can design them with colors, logos, and messages to promote your team or brand. Here, we will go over the benefits of using stadium cups for brand awareness: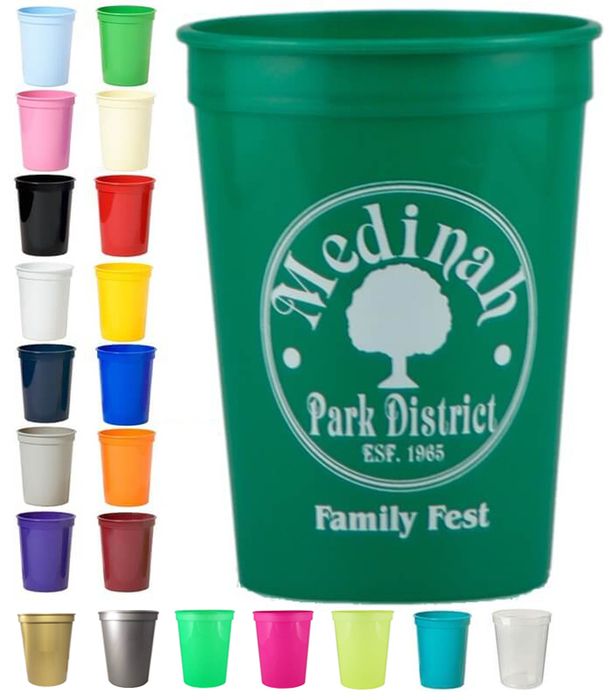 A Perfect Blend of Functionality and Memorability
Custom stadium cups are the ultimate combo of practicality and style - cheers to that! These cups are functional for holding your favorite drinks and are incredibly memorable with their eye-catching designs. Using your logo in these cups will surely get you recognized in a stadium full of people!
Amplify Brand Visibility
Raise your brand visibility game with custom stadium cups! These cups are like walking billboards, showcasing your logo and message as they go hand-in-hand. Your brand will be in the spotlight with every refreshing sip!
Cost-Effectiveness
Custom stadium cups are a budget-friendly marketing dream come true! They are cost-effective to produce and make a lasting impact as reusable souvenirs. It's a win-win situation for your business and your customers!
Eco-Friendly Initiatives
Custom stadium cups often use environmentally friendly materials, reducing single-use plastic waste. Promote sustainability and show your customers that you care about the planet while they enjoy their drinks guilt-free. Usually, these cups are made of sturdy plastic, which makes them durable and reusable.
Diverse Applications
Even though they have "stadium" on their name, custom stadium cups are perfect for any occasion - from sports events to parties and festivals. They make fantastic keepsakes for fans, guests, and customers, spreading joy and creating lasting memories.
Collectible Souvenir
For all the collectors out there, custom stadium cups are a must-have! With their unique designs and event-specific editions, these cups become cherished souvenirs that fans and attendees will love to add to their collections. If you are a fan of a specific team or brand, you can collect this type of cup from all their games or events.
A Conversation Starter
Get the conversations flowing with custom stadium cups! These cups are not just for drinks; they're conversation starters! Show off your team spirit or event pride and watch fellow fans and attendees spark lively conversations with you. Also, people tend to get more excited about having something if they see it in everybody's, so custom stadium cups will make a statement.
Stadium Cups for All Your Events!
Now you know how custom stadium cups can help level your brand visibility! With these game-changing cups, you can show off your style and spread the word about your team or organization fun and engagingly. Get ready to make an impact with unique designs that will have everyone wanting one.

At Promotion Choice, you can get the best custom plastic stadium cups for all your events: weddings, birthdays, baby showers, school events, and more. With us, you can order the cups to suit your budget! All our stadium cups are made of durable plastic with a glossy finish that will outlast those special occasions. Ready to unleash the power of custom stadium cups? Get a quote today and start creating your own stadium cups with your logo!