Why Should We Use Customized School Bags?
Posted on September 30, 2019 under
Budget Friendly Promo Items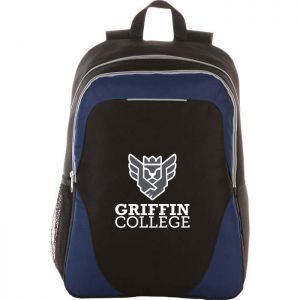 We all love our bags, and this is particularly true for the little ones that have just started going to schools. In fact, school bag is one item that the kids never seem to have enough. Making things even more difficult for the parents, they love their bags to have vibrant colors, interesting shapes, and images of their favorite cartoon characters or sporting superheroes. This is why it makes a lot o sense to opt for customized school bags for them. As a parent, you may also ask for customization ideas from them. This will encourage a sense of creativity in them from a tender age.
Talking about customized bags, kids are not the only ones crazy about them. There is a growing preference for using custom designed bags amongst all students, regardless of their age or grades. Personalized university bags are a great way for the students to display their taste, likings, or disliking. Students from a particular class or session may also have similar custom designs or logos on their bags as a mark of their identity. Therefore, starting from the days of kindergarten until the days in the University, all students have specific purposes for using customized bags. Luckily, these days, there are a plethora of options for them to choose from. Mentioned below are a few of them.
Thunderbolt Backpacks: With a large zippered compartment, zippered front pocket, double adjustable shoulder straps, and top carry handle these are excellent choices for personalized school bags. It has an imprint area of 4"x4", adequate for printing images of cartoon characters, favorite pets, sportstars, etc.
Packable Backpack: These highly functional backpacks can be useful for school, college, as well as University students. The imprint area of the bag is quite large (5"x8"), and it is super light, durable, and compact. When this bag is folded, it closes into a small pouch for ease of storage.
Armada Sling Backpacks: In addition to functionality, college students also want their customized college bags to be stylish. This is where this product can make all the difference. Its main compartment comes with a reflective accent zipper pull and its padded shoulder straps are adjustable.
Blaze 15 Computer Rucksack: If you are looking for highly functional personalized University bags, this is probably one of your best options. In addition to a large main compartment, it also has a 16 inch sleeve that can be used for laptops, important study materials, or anything else that requires careful storage.
Cotton Barrel Duffel Bags: These beautifully designed duffel bags can be extremely useful for school and college students during academic trips or school day out activities. These personalized college bags are also useful for students that are members of the college sports teams.
Sailor Drawstring Bags: This is another functional, stylish, and highly customizable option for any college or University student. With a large imprint area of 7"x7", it provides adequate opportunity for the users to showcase their creativity.
There are hundreds of products available in the market, and these were just a few top class suggestions for you. Therefore, the next time you buy a bag for a student, instead of buying something boring and uninspiring; opt for a custom designed masterpiece.