Unique Gift Ideas with Custom Volleyballs
Posted on November 25, 2019 under
Budget Friendly Promo Items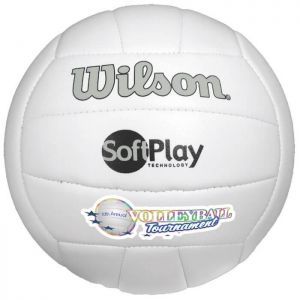 Volleyball is undoubtedly one of the most loved games all over the world. Regardless of their age and sex, everyone enjoys playing or just watching matches featuring their favorite volleyball superstars. This is why custom volleyballs are excellent gifts for your family members or close friends that are interested in this sport. Needless to mention, there is no better gift for school or college students that regularly play volleyball. Whether you're shopping for birthday presents, holiday gifts, or something to surprise your best friend, custom volleyball gifts can fit the bill perfectly.
When it comes to custom volleyball gift ideas, your options are simply unlimited. These are the perfect promotional as well as personal gifts for almost all types of events and occasions. If you are looking to grab attention of the attendees in a business event, tradeshow, or campaign, these inexpensive gifts can be extremely useful. Before launching a new product, you may arrange a giveaway campaign with custom volleyballs bearing details related to the product.
Custom designed volleyballs are already used extensively as a promotional tool in numerous businesses such as beverage companies, hair salons, restaurants, pet stores, real estate companies, advertising houses, and many others. Volleyballs being so popular amongst all, your advertising volleyballs will surely be appreciated by the recipients and it is unlikely for them to forget your brand name in the crowd of many such names.
Recent studies indicate that stress balls are extremely useful in relieving anxiety and promoting better mental health. Customized volleyballs can be an excellent stress management tool for workplaces that are serious about the mental health of its employees. These stress-relieving volleyballs can also be a great gift for anyone who loves meditation.
Custom volleyballs are also extremely popular with different volleyball clubs, as well as schools, colleges, and universities that have their own volleyball teams. It is a great idea for these teams to order their custom volleyballs in bulk before the start of a new season. The teams can customize the balls with their game schedules, player profiles, inspiring quotes, or anything else they want. After a successful season, teams can make their achievements memorable by creating customized volleyballs with images of top performers, team photographs with the trophy, etc. Such custom gifts can also be distributed amongst the fans before or after a game. Finally, these items can also be great gifts for a team member or the coach.
Besides volleyball teams and corporate promotion, personalized volleyballs are also ideal as gifts for personal occasions such as weddings, baby showers, pool parties, bar mitzvah, or birthday.
You would be happy to know that custom volleyballs can be created in beautiful designs without spending a fortune. If you want, you can have these balls fully color printed with the logo of your business or monogram of your school or college. It is also possible to opt for branded volleyballs while creating these innovative gifts. Some of your top choices include volleyball stress balls, 16 inch beach balls, mini vinyl volleyballs, stress ball water bottles, mini synthetic leather volleyballs, full size synthetic leather volleyballs, and Wilson premium synthetic leather volleyballs.