Promotional Christmas Ornament Ideas
Posted on September 19, 2019 under
Giveaway & Promotional Ideas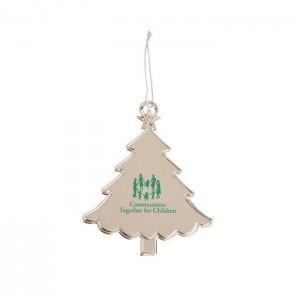 The holiday season for the year is not so far away and many of you may have already started shopping for your near and dear ones. This part of the year also provides us a great opportunity to show gratitude for our employees, clients, and other business associates. Personalized Christmas ornaments have always been one of the best possible ways to spread the spirit of holidays while promoting a business.
These days, promotional Christmas ornaments are available in many different forms, allowing you to showcase your business just the way you want. As the business owner, you have complete freedom in deciding the message shared by these gifts. On these custom Christmas ornaments, print your company's slogan, logo, or name, along with a touching holiday wish for the recipients.
Mentioned below are some of the top picks for this year's Christmas ornament ideas for your employees, clients, partners, or anyone that matters to your business.
Some other popular branded Christmas ornaments include Christmas tree ornament, traditional glass ornament, custom crystal starfire ornaments, brass ornament stand, ornament gift box, hand blown glass ornaments, and much more. If you are associated with a sports team, you may also create personalized sports team Christmas ornaments to inspire all the team members.