Make Your Wedding Different With Custom Beverage Napkins
Posted on February 7, 2017 under
Product Guides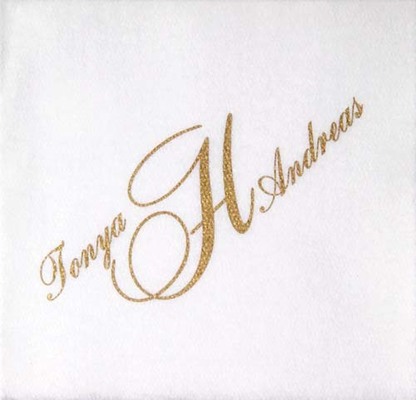 A wedding is possibly the most important occasion in anyone's life. And when it happens, make it a memorable one! Making lasting memories starts with good planning. Some important questions to mull over yourself or with your wedding planner include:
The number of guests to invite? It is generally wise to invite at least 30-50% more people that you can reasonably host. So, for example, if you send out invites to 100 people, you can reasonably expect only about 50 to 70 people to show up.
Color scheme and theme of an event?
Venue?
How to manage difficult family members or friends?
Food and beverage choices?
Music choices?
Games and other activities?
Total budget?
If you are working with a wedding planner, make sure to grill him or her about his past events and inquire how you can work together to make your wedding a special one and not one that is cookie cutter. Be bold and come up with your own favorite colors, and even your own design themes instead of relying completely on your wedding planner who would likely suggest the path of least resistance - essentially something that is cheapest or easiest for himself or herself.
A Wedding Logo is a Good Way to Differentiate Your Wedding
One good way to make your wedding memorable is to design a nice wedding "logo". This usually involves the bride and groom's names or at least their initials. Keep the design simple, readable, and most importantly, sentimental to the couple involved. And put this logo to good use by printing it on your wedding programs, wedding favors, and other giveaways. One thing that many weddings tend to overlook is imprinting on custom beverage napkins. Having nice plush beverage or cocktail napkins that match the color scheme of your wedding makes the event so much more personal and memorable!
Wedding Cocktail or Beverage Napkins to Bear Your Logo
Very often, weddings tend to go for the nice 3-ply custom beverage napkins, or for an even more luxurious feel, order the linen-like napkins (which comes only in white). For the more budget conscious, our company PromotionChoice.com also offers 1-ply or 2-ply personalized cocktail napkins. These napkins come in a huge variety of varying colors - from white, to sky blue, to yellow, to red, to black, to pastel green, or orange...the list of different colors is basically endless. If you decide to use white napkins, bear in mind that Promotion Choice can match any Pantone ink color for free. If choosing a colored napkin, we suggest using black ink, or metallic colored inks like metallic silver, gold, or copper. This will make sure your design or logo really pops and shows up well on the branded beverage napkins. Alternatively, you can also choose to use foil stamping on colored napkins, and we have many different foil colored ribbons for you to choose from to print your beautiful design.
When deciding how many printed cocktail napkins to order, always take into consideration the number of guests you are expecting and multiply that by at least three (3). So, if you expect a hundred guests to attend, order at least 300 promotional beverage napkins. At the end of the wedding, it is also always nice to keep a few extras as a souvenir of one of the most important and beautiful events of your life!