From High School Star to the NBA
Posted on October 28, 2019 under
Budget Friendly Promo Items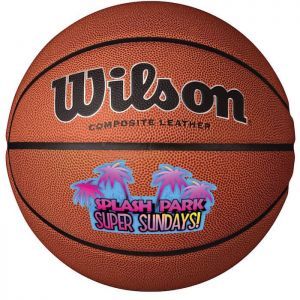 If you are an avid basketball player or run a basketball team, you surely have your wardrobe packed with loads of attractive accessories for this beautiful game. However, gone are the days when teams were focused solely on improving their gaming skills. Today, along with performance and skills, it is equally important to present your basketball team in a professional and attractive manner. This is where any basketball team can benefit a great deal by using custom basketballs designed as per their specifications. Whether you are the part of your school team or participating at a higher level, you are certainly missing a lot, if you are not using these custom-made basketballs.
All aspiring sportspersons have their idols, and it is no different in basketball. Just imagine the impact a custom designed basketball with the image of Magic Johnson or Michael Jordon can have on a kid with dreams of making it big. In fact, basketballs can be customized these days in many different ways. Teams can take their identity to a new level altogether by using basketballs with their team logo or badge on them. As we all understand, this is one of the easiest ways to build a team culture and creating camaraderie within the team.
Celebrating success is extremely important for all sports teams because after all, this is all we play for. Personalized basketballs provide a great opportunity for teams to showcase their achievements. If your team has just won a championship, you can customize basketballs to display the wining scores, images of exciting moments from the match, star performers, etc. After a few years, these items will become priceless memorabilia for players in the team. Specially created 'Hall of Fame' style basketballs are also popular amongst many teams.
It is often said that a team that stays together becomes invincible in the long run. Staying together as a team not only means playing hard, but also celebrating the special occasions together. As a birthday gift for the team's coach, captain, or any other player, there can be nothing better than a basketball themed gift. You can personalize them with images, short appreciation messages, or names of the recipients
At the beginning of a new season, a basketball team can create customized basketballs by printing the season's schedule, images of the coach, captain, and the team, or special messages for the team members. Another common use for these items is to sell them as signature balls. Many people and organizations are also using them nowadays as corporate awards, custom trophy balls, groomsmen gift, bar mitzvah gifts, employee recognition gifts, and much more.
While creating custom printed basketballs, you have plenty to choose from. Depending on your exact requirement, you may opt for a synthetic leather basketball, foam basketball, rubber imprinted basketball, mini basketball, and much more. In addition to these ball styles, spot color printing as well as full color customization options are also available. If you are looking to bring your imaginations about your team to life, there is no better option than these inexpensive items.