Event Planning: What Makes a Good Party?
Posted on November 4, 2019 under
Budget Friendly Promo Items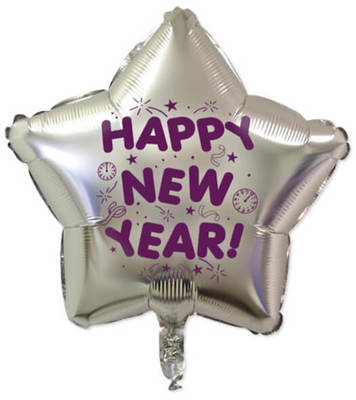 Anyone can throw a party, but turning a party into an event to remember is no easy job. A successful party not only demands prior planning, but also requires detailed attention to so many factors including location, ambiance, food, music, entertainment activities, and much more. Interestingly, it is also possible to take a party to a different level altogether by using personalized and custom made materials such as balloons, plates, party favors, napkins, etc. This is particularly true for official parties.
Custom napkins, for examples, are available these days in a variety of themes and color schemes. From personalized baby shower napkins to business anniversary and everything in between, you have plenty to choose from. These napkins can be much more that mere additions to your table settings.
Special celebrations always deserve a personal touch. For engagement parties or bridal showers, the napkins come with space to include the couple's name, the date of wedding, etc. These napkins also help add a unique appeal to proms, graduation, or homecoming parties. Personalized napkins can also be a part of your Halloween or Christmas celebrations, as well as all types of corporate events.
Balloons have always been an inseparable part of all types of celebrations. It is difficult to even imagine a birthday party without balloons in different attractive shapes and colors. Now, you can make your celebrations even more exciting with different types of custom balloons with personalized messages. Moreover, these personalized balloons can also be great way for a business to attract attention to its event, product, or promotional campaign. From the largest of international brands to small entrepreneurial endeavors, all types of businesses now use balloons as a cost effective alternative to traditional advertising. Air-inflated balloons remain inflated for months, displaying your products or services as a larger-than-life creation that takes your message out to the public.
If you are looking to build brand identity through your corporate events, custom printed plates can also be a great option. Every individual attending an event will definitely take a look at the plates, even if for a few minutes. Therefore, custom plastic plates with the name and logo of your business can familiarize your brand to the attendees in an effortless manner. These plates can also be customized with your special messages, greetings, details of an upcoming promotion, and much more. To brand your company as an eco-friendly business, you may consider using custom paper plates instead to plastic.
Party favors express your gesture of thanks to all the attendees for making your day special with their attendance. This is undoubtedly an excellent opportunity for you to put across your message to them. You may choose from a huge selection of personalized party favors in the form of personalized tote bags, glassware, pens, commemorative plates, mugs, and much more. These items can be customized with your message, business logo, image, or anything else you may want. Customized party favors with a creative message can make sure that the recipient remembers you and your business for years.