Different Imprint Methods on Baseball Caps, Beanies, Or Visors
Posted on February 5, 2021 under
Baseball Caps
Embroidery is by far our most popular and economical "imprint" method onto our ball caps. Clients always love the look of how their embroidered logo turns out on the logo baseball caps they order. In addition, embroidered logos are sturdy and don't scratch off or peel off easily. It also gives your brand pizzazz as embroidery is often a more expensive method of customization for most promotional companies, but it is our default customization method for our caps, custom beanies, and visors. We offer up to an astounding 10,000 stitches at no extra costs, thus allowing a generous imprint area for your logo, artwork design, or text message.
Below are our standard embroidery run charges. We have a vast amount of other fancy ornamentation methods. Please scroll down further to see more pictures of other ornamentation methods onto our personalized headwear and call us for more information or quotes :
Each 1,000 stitches after the first 10,000 stitches on front or crown of the cap is $0.50 extra.
Embroidery on back: $2.50
Embroidery on side: $1.35
Embroidery on closure location (hook & loop only): $2.70
Up to 3K stitches for the Back, Side, and Closure location; each subsequent 1,000 stitches after is $0.50 extra.
We do not charge any set-up fees or tape charges for standard embroidery!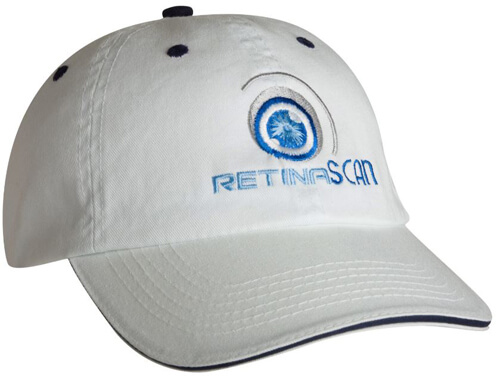 Here is a picture to illustrate how standard embroidery looks like on one of our caps.
Its Gorgeous!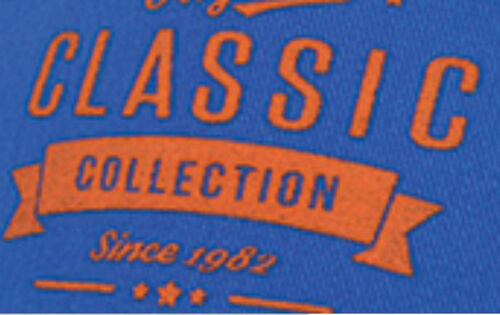 Regular Screen Printing. Min of 144 pcs.
1-Color: Add $2.55 to cost of blanks.
2-Color: Add $4.25 to cost of blanks.
3-Color: Add $5.10 to cost of blanks.
Set-up: 1 set-up charge of $75.00
Regardless of number of ink colors
We do not charge any set-up fees or tape charges for standard embroidery!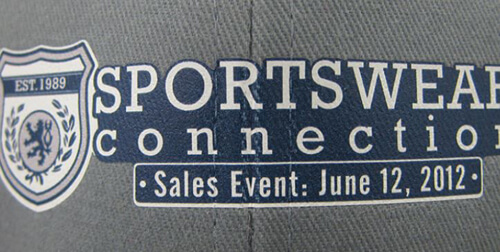 Full Color Heat Transfer. 72 pcs min.
Add $5.10 to cost of blanks.
Set-up: $75.00
Take a look at our chart below for some truly special ornamentation techniques. No one has as many methods of decoration on custom logo headgear like beanies, ball caps, and visors as PromotionChoice! These super fancy customization methods help to make your brand, logo, or artwork design that much more special. Call us to quote if you have a special project and receive virtual mock-ups to see how your final product will look.
These customization methods on our headwear have a minimum order of 72 pieces, except for Rhinestones and Nails, which have a minimum order quantity of 144 pcs.
Some notes on our laser etching and applique techniques:
Our laser etched applique is a fashion forward embellishment technique that produces an upscale branding option for any caps, beanies or personalized visors. The laser etching will be done directly onto the caps, and the end color result varies by fabric and fabric color. Any laser cut appliques will be precisely laser cut into your logo shape and size with our selection of available fabrics. These are then applied onto the surfaces of your desired baseball cap, or one of our colorful beanies, or sporty visors.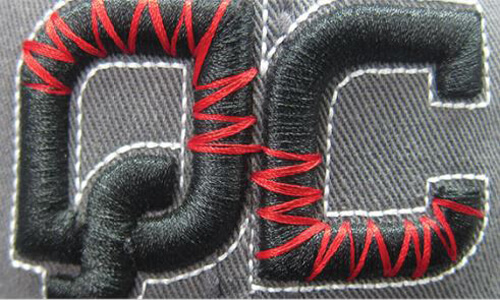 3D Embroidery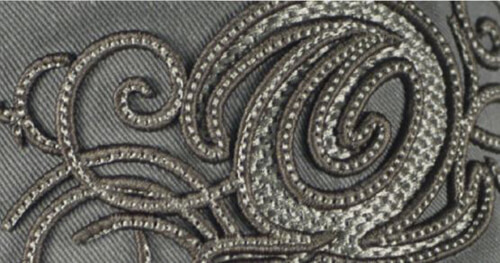 Textured Embroidery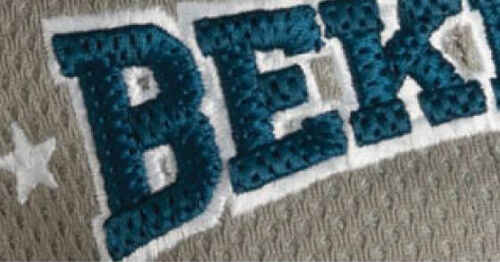 3D Textured Embroidery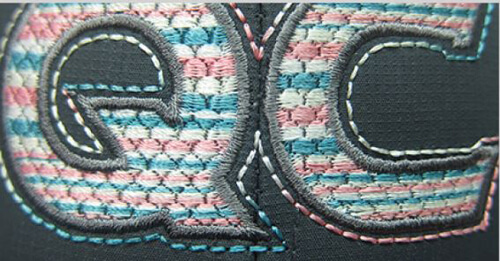 Twister Thread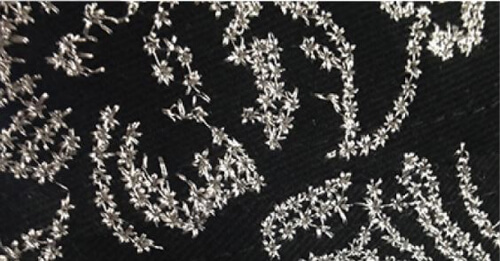 Silver Lurex Embroidery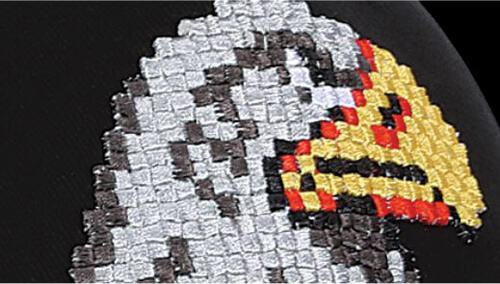 3D Pixelated Embroidery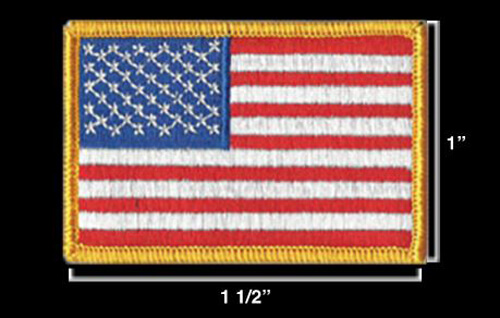 Merrowed Edge Flag Patch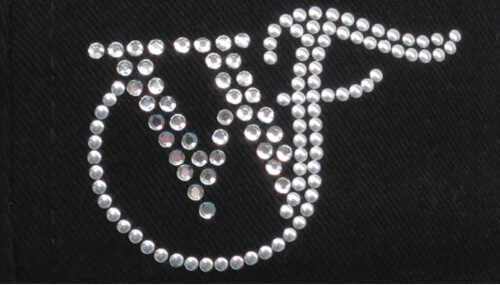 Rhinestones and Nailheads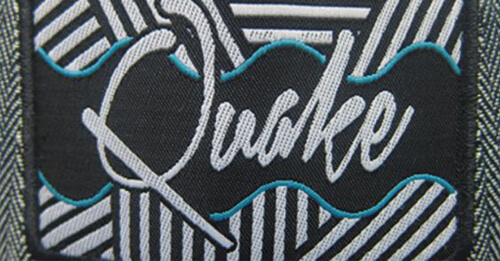 Woven Label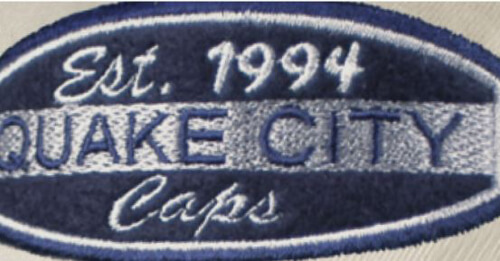 Fabric Applique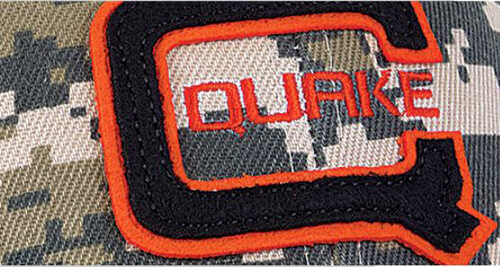 Laser Cut Applique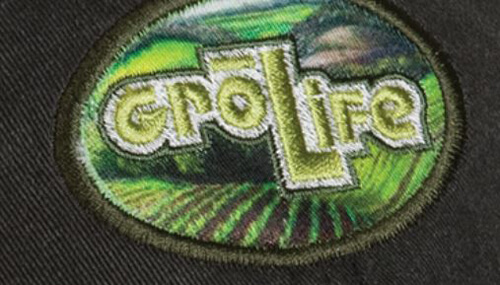 Sublimated Applique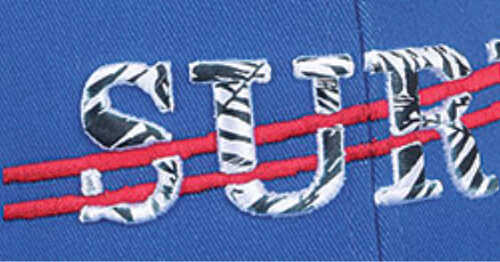 Sublimated 3D Embroidery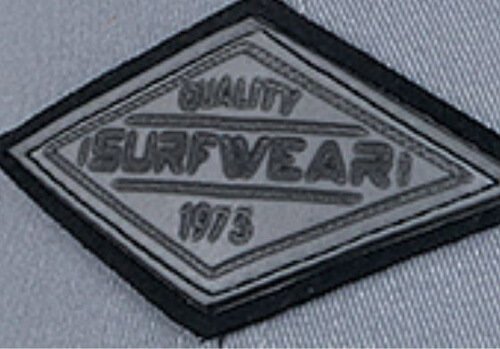 Double Layer Laser Etched Foam over Laser Cut Felt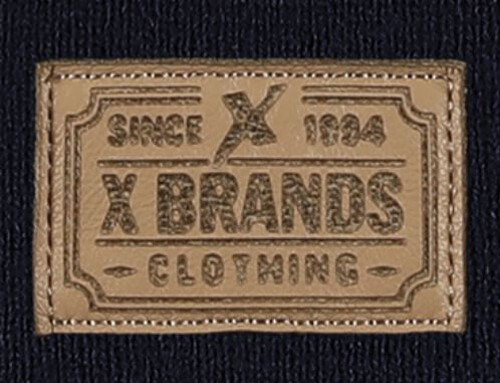 Laser Etched Leather Patch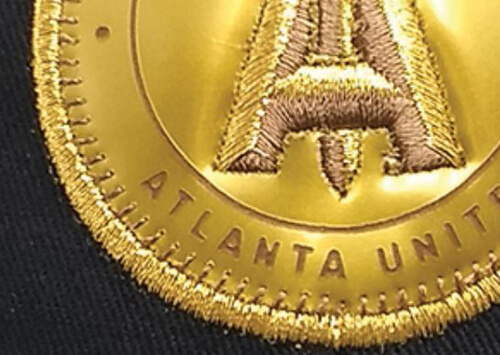 Laser Etched Gold Vinyl Applique with Embroidery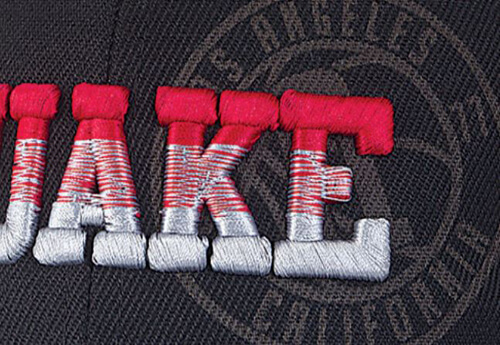 Laser Etch and 3D Puff Embroidery. Your logo is raised with foam, which makes your logo pop and stand out more!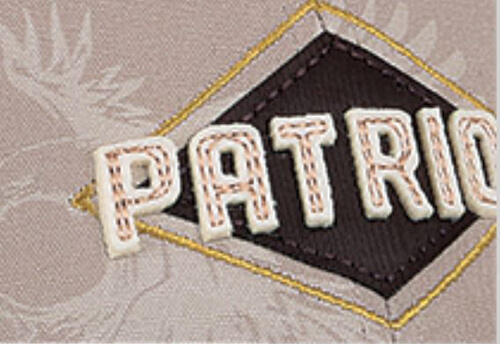 Laser Etching on Cap with Laser Cut Felt Letters over Tackle Twill Applique on Custom Hats.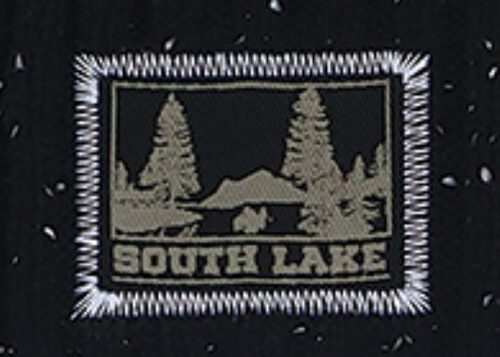 Laser Etched Chino Twill Applique with Zigzag Stitching on Personalized Hats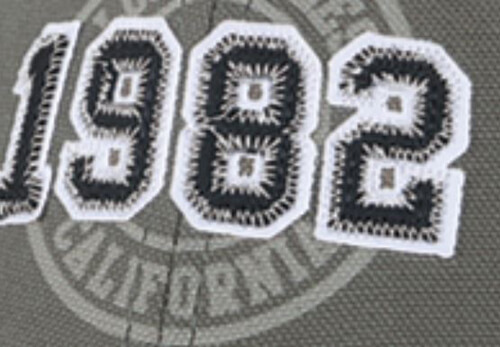 Double Layer of Laser Cut Felt and Tackle Twill over Laser Etching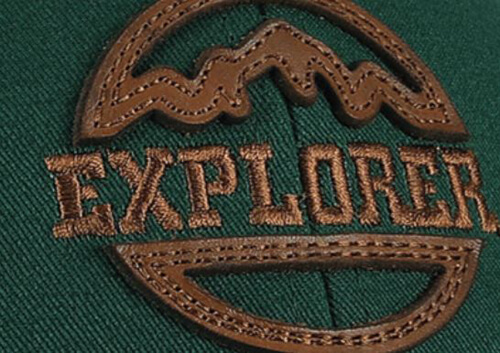 Laser Cut Leather Appliques with Embroidery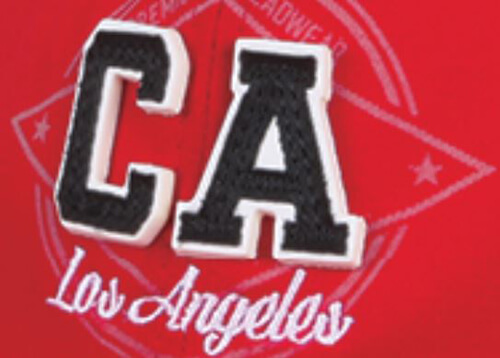 Doble Layer of Laser Cut Tackle Twill and Foam over Laser Etching on Logo Caps