Custom Baseball Gifts for a Sport Lover
Posted on November 29, 2019 under
Giveaway & Promotional Ideas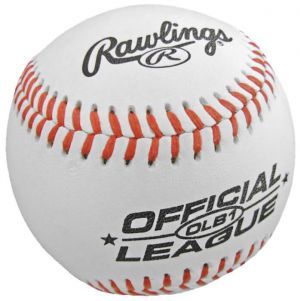 Baseball is undoubtedly one of the most popular sports in America. For millions of ardent fans across the nation, this is no less than a religion. This is why there is no gift more appropriate than custom baseball gifts for a friend or family member that loves the sport. These gifts are available these days in many different forms including customized bats and balls, travel mugs, water bottles, jerseys, sweatshirts, caps, blankets, and much more.
Whether it is someone's birthday, anniversary, engagement, or any other special occasion, there is nothing that shows your care for the person like a custom baseball gift. Listed below are some of the most exiting options for you to customize for your loved ones.
Baseball Bats: If you are looking for the ideal personalized baseball present, you just can't ignore custom baseball bats. However, before buying the gift, think carefully about the way the recipient would like to use it. These custom bats can be created just as an item to be displayed on the wall as well as for actually taking part in a game of baseball. There are plenty of options available for both these purposes. If your recipient actually plays the sport actively, you may have to consider the bat size and material to be ordered.
Personalized Baseballs: In some instances, the simplest of all things can be the best gift. To customize a gift for your friend that loves playing baseball, think about a special day, game, or performance he frequently talks about. These are excellent ways to customize a baseball for someone madly in love with the sport. It is possible to have baseballs embellished with almost anything including team logo, images of superstars of the game, inspirational messages, and much more.
Personalized Mugs: Regardless of how many fancy mugs or crockery pieces your loved one has, he or she would surely love a personalized baseball travel mug with his or her name printed on it. These custom mugs are inspiring gifts for anyone who loves baseball.
Personalized T-Shirts and Sweatshirts: Wearing custom t-shirts and sweatshirts are probably the best ways to display one's love for the game. Needless to mention, these gifts are extremely popular amongst all. These t-shirts and sweatshirts can be customized with any name or sports icon in a wide range of colors. These items are available in premium fabric, and with additional features such as pouch pocket, rib waistband and cuffs.
Personalized Baseball Ornaments: There are also many different types of baseball ornaments that will surely pamper your sport lover friend. Your choices include personalized ceramic or wooden jerseys, t-shirts, etc.
Personalized Gifts for Coach: If you are a baseball player, your coach is undoubtedly a father figure for you. As a gift for your coach, you can choose between personalized glass baseball, blanket, clipboard, wooden trophy keepsake, and much more.
In addition to all these stunning gifts, you can also order custom made water bottles, caps, beach towels, window decals, picture frames, and wooden wall signs.