10 Bags to Make Your Swim Team Look like Champs
Posted on September 18, 2019 under
Giveaway & Promotional Ideas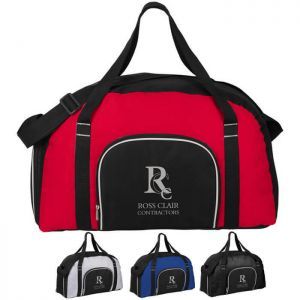 If you are part of a swimming team, you are probably habituated with lugging around with a lot of gear throughout the day. Gone are the days when a swimmer could manage with just a suit and a pair of goggles. These days swim teams use various equipment for drills to improve technique, there are floats, fins, paddles, swim snorkels, and much more for a swimmer to carry.
It is important to remember that opting for just any bag may not serve the purpose for you. Any bag used by a swimmer must be able to withstand rough handling, such as being dropped, getting soaked and thrown around, being stepped on, and much more.
It is a great idea to go for customized bags for swim teams with the team logo printed on because this will give your team an identity of its own. Whether you are looking for backpacks, drawstring bags, tote, or duffel bags, there are plenty of excellent options from our website. If none of these designs listed below fit your clubs needs I am sure we will have something which will in our very large range of customizable bags.
These personalized bags will help raise awareness of your team to others. They will also make the swimming team/club look a more professional outfit when all the swimmers are using the same design bag with club logo on, while at a low cost for the team and swimmers.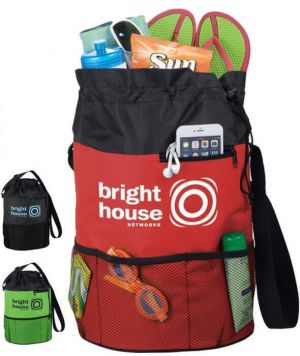 Fun Sun Duffel Bags: These bags are made of 600d PolyCanvas, and come with multiple pockets and a mesh bottom for easy cleaning.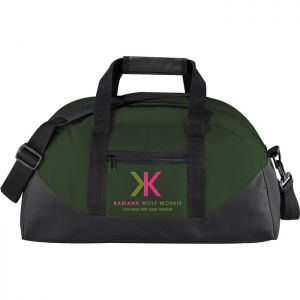 Stadium Duffel Bags: When it comes to custom duffel bags for swimming teams, there are not many better choices for these bags. Its features include a zippered front pocket, and adjustable shoulder strap, and carry handles.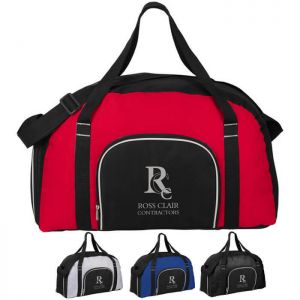 Horizons 20" Sport Duffel Bags: With a done shape, these bags can be used to carry all of your sporting goods, accessories for workout, and other travel needs.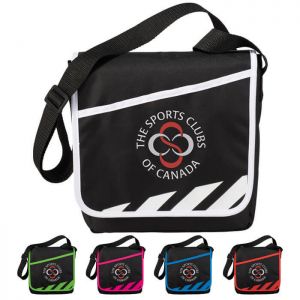 Flash 12" Tablet Sling Backpack: This backpack comes with a zippered main compartment with padded back that can be used for safe storage of tablets with size up to 12". Made with 600d PU backing, it also has a front slash pocket and an adjustable sling shoulder strap.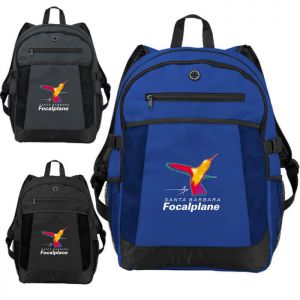 Expandable 15 Inch Computer Backpacks Great choice for personalized backpacks for swimming teams, these bags come with a large main compartment with a zipper. They also have dedicated sleeves for laptops up to 15". With two side mesh pockets, you can also store water bottles while traveling. 17 bags for $167.48 that's less than $10 per bag!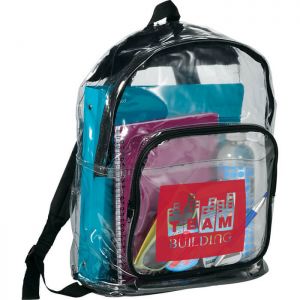 Rally Clear Backpack: Made of clear PVC materials, these backpacks are ideally suited for attending events, competitions, or training camps. Some of its useful features include large and zippered front pocket, carry handle at the top, and adjustable shoulder straps with pads.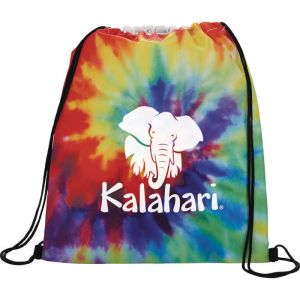 Tie Dye Drawstring Sportspack: These can be your ideal personalized drawstring bags for swim teams. These multi-colored bags are made of durable polyester fabric, and come in height and width of 15" and 13" respectively.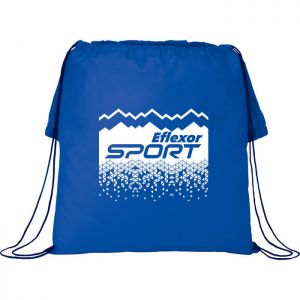 BackSac Non-Woven Drawstring Sportspack: A fully customizable product, this is ideally suited for creating custom logo swimming bags for your team. With an imprint area of 7" x 10", these bags offer visibility that is comparable to billboards.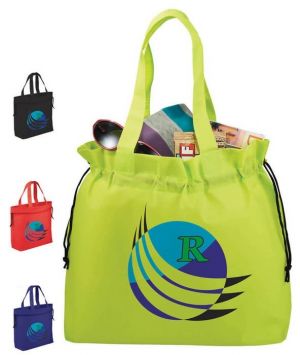 Shell Cinch Tote Bags: These bags are made of non-woven polypropylene, with a size of 12.50" x16.25"x 4.00" D. Its main compartment has a drawstring rope cinch closure.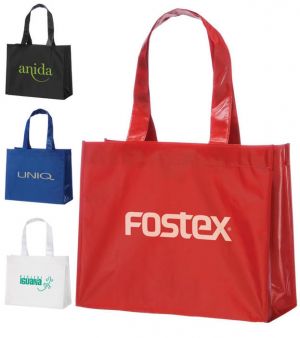 Rumba Laminated Tote Bags: This is a great option for anyone looking for personalized tote bags for swim teams. These reusable bags are an excellent alternative to plastic bags.
These were a few different options for a personalized swim bag that can make your swimming team stand out from the rest. At Promotion Choice we have a huge range of custom bags that would fit your swim teams needs.